When the worst case scenario of a car accident in Tempe, AZ happens to you, the last thing you want to do is suffer from neck pain. This is where the Coyote Chiropractic and Wellness Center, P.C. can provide you with relief. We offer all-natural, surgery-free treatment and pain relief for neck injuries caused by an auto accident. David Merchant, DC has been providing professional chiropractic care since 1997. Dr. Merchant also has master certification in diagnosing and treating whiplash injuries. Learn how our chiropractor for auto accident injury in Tempe, AZ can help you recover efficiently and safely using chiropractic care.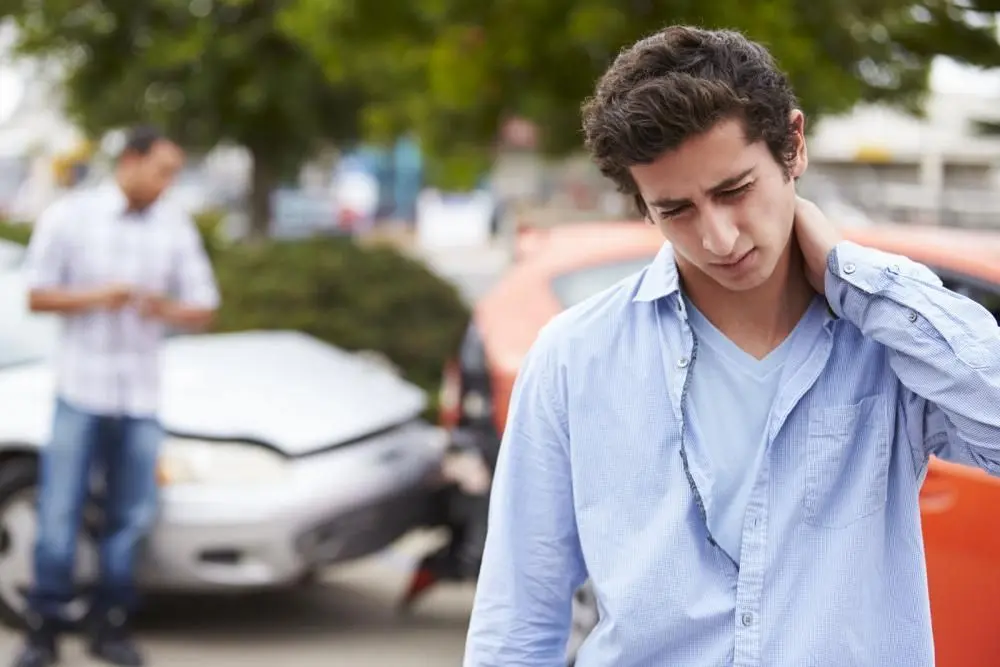 Auto Accident Neck Injuries
The most common neck injury we treat due to an auto accident is whiplash. However, you may not realize you have whiplash until days or perhaps even weeks after your auto accident. That is because it takes time for the inflamed neck muscles and herniated discs in the upper cervical spine to swell and lead to immobility. By the time this happens you are unable to move your head and neck, which is the classic symptom of whiplash. For this reason, we highly recommend seeking treatment for neck injuries after an auto accident, even if you are not showing any signs of neck pain.
Diagnosing Neck Injuries
When you visit Coyote Chiropractic and Wellness Center, P.C. for treatment for neck injuries in Tempe, AZ we begin with comprehensive diagnostics. As the muscles and vertebrae in the neck are much smaller than the rest of the back and spine, we need to pinpoint the exact area where you are injured. This provides Dr. Merchant with the vital information needed to devise a personalized chiropractic treatment plan for your auto accident injuries.
Treatment for Neck Injuries at Our Auto Injury Chiropractor in Tempe
To treat your neck injury we use an array of chiropractic techniques including manual adjustment, massage therapy, and ultrasound. We also use inferential electrical muscle stimulation, as well as micro amperage neural stimulation as part of our therapeutic approach. If you are suffering from inflammation or pain in the neck muscles, we will provide moist heat therapy or cryotherapy to help alleviate the tension and inflammation.
As you begin to respond to treatment for your neck injury, we recommend ongoing chiropractic adjustments to help realign your musculoskeletal system. This helps realign muscles that were overcompensating to make up for the injured neck muscles. We also provide lifestyle advice and corrective exercises to help you avoid re-injuring your neck after an auto accident.
Contact an Auto Accident Chiropractor in Tempe, AZ
Your first move, if you have been involved in an accident, is to contact an auto accident chiropractor in Tempe, AZ. This ensures you will receive early detection of any neck injuries, along with all-natural pain relief and treatment as needed. We also provide treatment for patients in Phoenix, Mesa, Glendale, Scottsdale, Maricopa, Laveen, Gilbert, and the Valley, as well as students at Arizona State University.
Contact our Coyote Chiropractic and Wellness Center at (480) 820-0999 to schedule your neck pain treatment today.